The Best Electronic Gadgets From The Biggest Global Brands - All Under One Roof At Goods Fulfill!
What Is Dropshipping?
In simplest terms, dropshipping is a form of retail fulfillment where a business doesn't hold inventory of the products that it sells.
Why Choose To Be a Dropshipper?
It's Easy to Start
Setting up the dropship component of your business is a rather easy process. You can either run a firm that is entirely drop ship or add dropshipping to complement your current product offers. You get to make the decision!
Sell More but Carry Less
With the drop ship business model, you can simply increase the number of products you provide without having to buy physical inventory or take up additional warehouse space. Instead, retailers offer virtual merchandise that is always available and is shipped straight to clients from suppliers. Customers have a broader assortment of products to pick from with a larger product catalog, and chances are you'll see more things every order. Additionally, you can draw in new customers by increasing the range of your products.
Maintain the integrity of your brand
Dropship vendors will send goods using your branding (on boxes and packing slips), giving the impression that the shipment is coming from you. You can have merchandise in warehouses all around working with Goods Fulfill. This makes it possible for you to send products quickly and meet or even surpass customer expectations.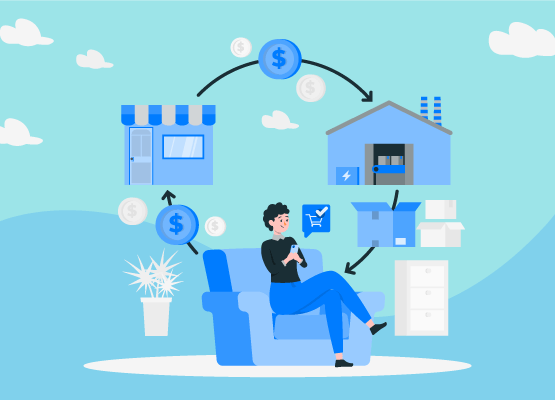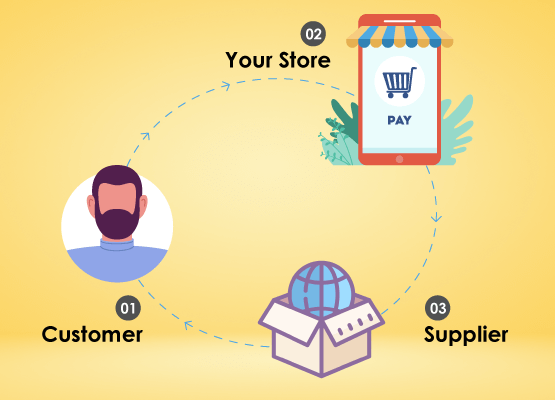 Dropship With Us in 3 Simple Steps!
Pick the dropshipping plan that works for you
With a few clicks, import the brands and categories you want to sell to your Shopify store.
Start selling your product
Start selling right away by choosing the profit margins you want to use, and you can make essential profit on each order. 
Sit back and relax!
Shipping worldwide will be our responsibility. With just one click, complete your orders, and we'll ship your clients' purchases through our trusted courier companies like FedEx, DHL and UPS with confirmed delivery within 5 business days.
Why Dropship with Goods Fulfill?
Automated completion
Every order that enters your store is synchronized with our system, allowing you to track purchases in real-time and deliver them with a single click.
Risk-free management
You won't have to waste time managing inventory, packing, and shipping the things you sell; we'll do that for you, allowing you to focus on more important responsibilities.
Thousands of products, hundreds of brands!
To expand your electronic gadget empire, you have immediate access to a frequently updated inventory of thousands of products.
Obtain top-notch marketing tools
You can improve your marketing efforts and increase earnings by using our comprehensive advertising tips and packs.
FAQs
Are all of your products genuine?
+
What is the delivery time for the products?
+
Do you provide customized packaging?
+
How are import duties handled?
+
What is your Return Policy?
+
Which platforms do you work with?
+
Where are your warehouses located?
+
Can I sell your goods on eBay, Amazon and other marketplaces?
+
Do you have a minimum order requirement?
+
Does products comes with warranty?
+